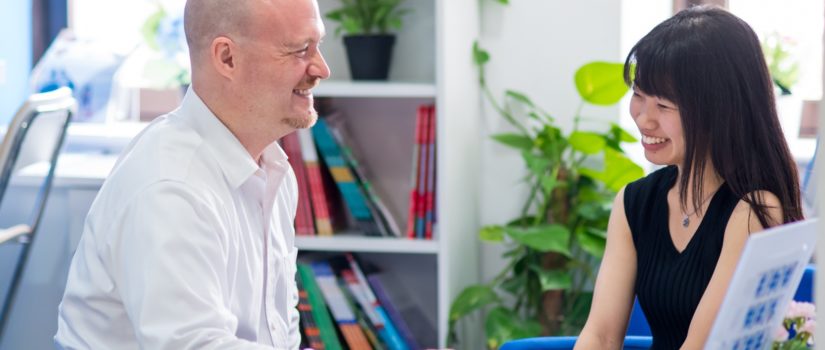 5 Tips for Choosing English Courses in Singapore for Foreigners
Which English course in Singapore for foreigners should you choose? The choices abound and it can be difficult to identify which one suits your needs best. Every student has unique preferences and learning styles. The English classes that your peers are taking may not necessarily be the right option for you. 
Here are some tips to help you make an informed decision.
Choose between a private lesson or a group class.

What type of learner are you? Do you feel more comfortable with private lessons than a group class? Don't force yourself to sign up for a group class only to avail of discounts. Think about where you'll be learning better. You can always start with a free trial class so you can have a feel of the

English courses for adults

, the teacher, and the learning environment. From there, you can decide to move on to another package from the same centre or go to another one.
Ask about their program.

Schools are usually offering a set program, where lessons are already organised beforehand. But some centres customise lessons depending on the needs of the students. If you want to make the most of your

English course in Singapore

, try personalised English lessons. Your teacher will focus on the information that you need the most. If there's a specific area that you find difficult, you can request your teacher to look into it during your classes. 
Look into the class size.

If there are too many students in a class, it can be difficult for everyone to make significant progress throughout the course duration. It'll be challenging for the teacher to give every student the attention they require. You might benefit more from a small class or better yet, from private lessons. You can maximise the time that you spend with your instructor. You can ask questions that you may have and receive answers to them right away. In small classes, there's greater assurance that students will be given adequate assistance so they can learn and improve more. 
Compare schedules.

You probably are still going to school or are currently working. Either way, it'll help to choose

English courses in Singapore

that are offered in flexible schedules. You can avoid missing classes by ensuring that the hours are convenient for you. 
Be wary of miracle results.

Learning English is a long process. If the school promises you to master English in only a day or two, think twice about signing up. Instead of looking at the too-good-to-be-true claims, focus on the methods that the centre is using to help students absorb basic English lessons effectively. It's through your partnership with your teachers that you can advance your English skills. It's never an overnight job. 
Choosing the Best English Course in Singapore is All About YOU
It's given that you're looking for professional instructors and a quality English course. But don't forget that it's also important for the centre to put your needs first. You should feel that your specific concerns are addressed. Finally,  with the help of your teacher, you should always feel happy and inspired to show up in class.